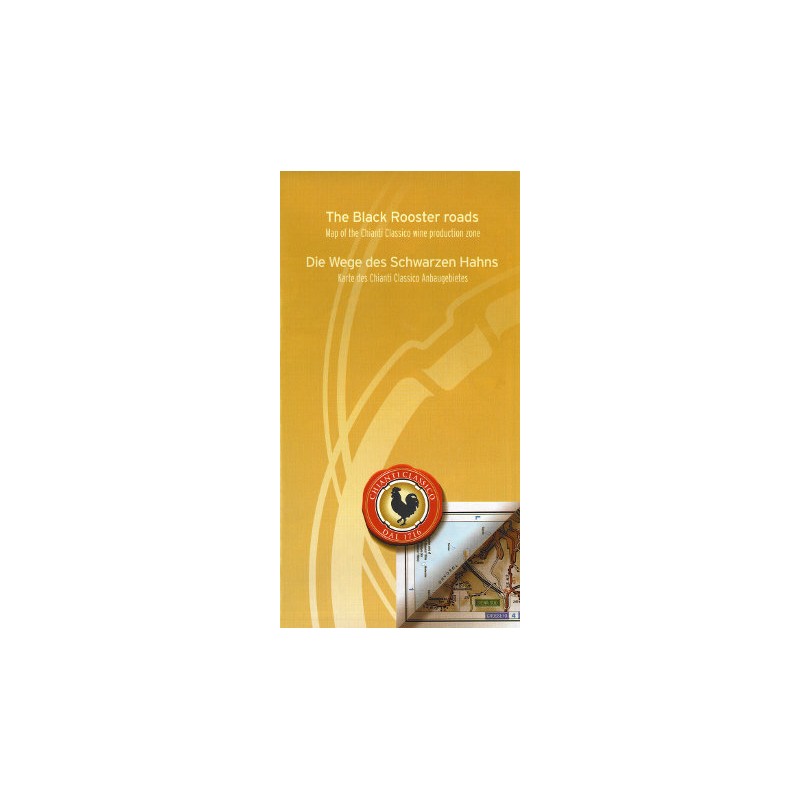  
Map of Chianti Classico
Published by the Consorzio del Chianti Classico, this map will be very useful during your next trip in the Black Rooster area. It shows the main roads, the secondary roads, all the wineries producing the Chianti Classico, with their contact info.
We are proud to send it directly to you for free. We ask you to pay only the shipping costs. It will be given home within a few days and you can organize your wine tour in the land of Chianti!
Each customer is allowed to get just ONE map.
Customers who bought this product also bought: