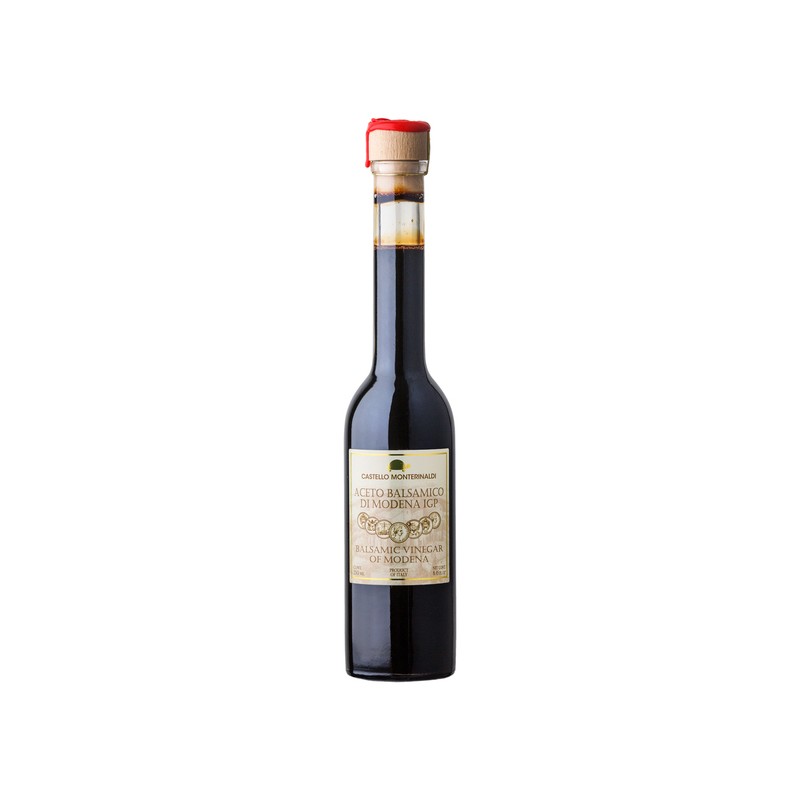  
Balsamic Vinegar * 15 travasi
Aceto Balsamico - 15 travasi
This sweet-and-sour condiment, balanced and slightly matured, has acquired the typical flavours and perfumes of Oak and Chestnut woods.
Thanks to its creamy consistency, this product is very versatile and suitable for multiple uses and combinations. Its acidity is minimum 6% as required by the PGI regulation.
Ready to use as is, over grilled or barbecued vegetables, smoked salmon, canapés, caviar, pasta, pizza, risotto, fish, boiled, roast or grilled meat, cheese, pancakes, puddings, ice-cream, strawberries, dark chocolate and at the end of a meal as a digestif.
Packed into a very elegant bottle (250ml) in its cylindrical tube with mother-of-pearl color.
Customers who bought this product also bought: