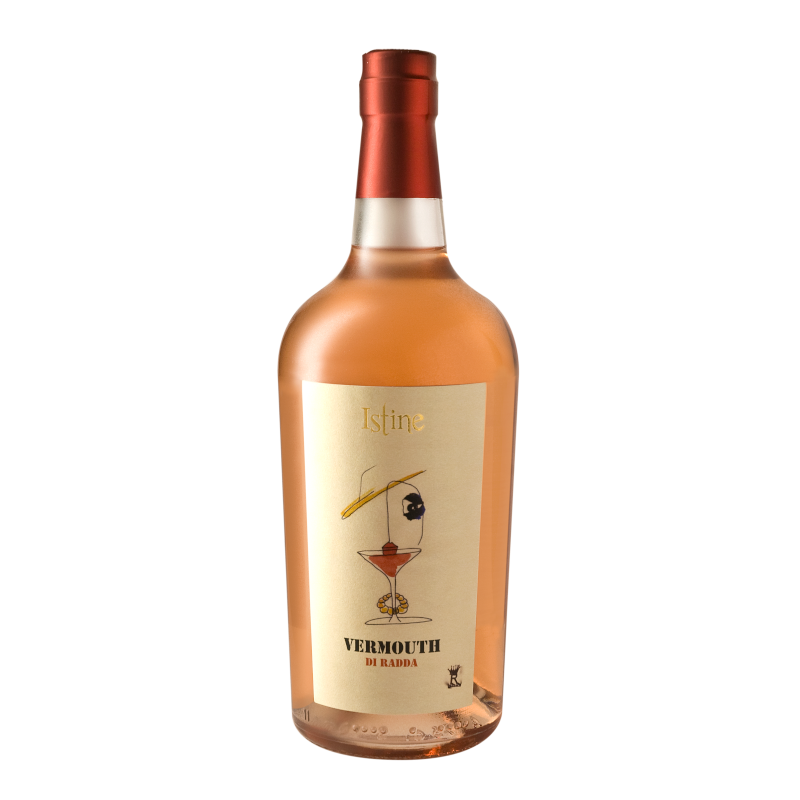  
Vermouth di Radda - Istine
Vermouth di Radda - Istine
This Vermouth was born from our continuous desire to discover and develop new projects, but also from the curiosity transmitted by friends towards mixology.
Our rosé wine, made of 100% Sangiovese grapes, is the back-bone for the production of this Vermouth, which is realized thanks above all to the cooperation with the historic Bordiga distillery in Piedmont.
In the recipe we've been trying to enhance the typicality of Tuscan wine using the following botanical herbs: angelica, orange, gentle wormwood, wormwood, cardamom, coriander, cassia, dittamus, fennel, gentian, lavender, Kina, mint, quassio, rose, sage, rosemary, elder, satureja, linden, thyme, violet.
The result is a perfect combination between the Piedmonts' tradition and the Chianti aromas.
INGREDIENTS:
wine, sugar, alcohol, aromatic herbs infusion and spices
BASIC WINE:
Rosato d'Istine, made with 100% Sangiovese grapes, certified organic
ALCOHOL:
18%
SUGARS:
180gr/l
COLOUR:
rosé, no caramel added
PRODUCED AT THE DISTILLERY:
"BORDIGA dal 1888", Cuneo - Piemonte
AVERAGE PRODUCTION:
3.000 bottles/year
SIZE:
750 ml
HOW TO DRINK IT:
Drink it pure, straight at room temperature or on ice with lemon zest or, even better with kumquat.
An essential base for the creation of the most classic cocktails, like the Americano or the Manhattan.
Customers who bought this product also bought: